Osteohealth began in 2005 with the goal of creating a centre of excellence in healthcare.
Since then we have grown and now provide wide ranging services that incorporate the best aspects of both Physiotherapy and Osteopathy.
With a focus on patient care, evidence based practice and 'going the extra mile' Osteohealth has gone from strength to strength. We are delighted to now be able to offer the diverse and unique skillsets of 5 Osteopaths, 2 Physiotherapists and 1 Hand Therapist, all of whom have the common goal of creating the best outcome for our patients.  We are the most established, effective and ethical Multi-Disciplinary clinic in the North-East.  It is a model that others have tried to replicate, but cannot match.
With the move from Young Street to David Street we were able to expand our services and provide even better care to our patients. With state of the art case management software, biomechanical assessment technology and a continuing drive to stay ahead of the game we are always looking for ways to improve your health outcomes.
Our staff has continued to grow over the last 3 years. Initially with another Osteopath before expanding our skill base to incorporate a Physiotherapist into the practice. This has improved our level of care and we were the only multidisciplinary clinic in Albury Wodonga. In late 2011 we have once again responded to increased patient load by engaging the services of another Osteopath.
Each member of our team brings something unique to Osteohealth. It is through this diversity of skills that we are able to provide you with the best outcome for your health concern. We are unified in our desire to manage your injuries.
Over the 9 years of our existence we have earned a reputation as a caring, hardworking, effective healthcare provider. We regularly communicate with other health practitioners to ensure you don't get lost in the system.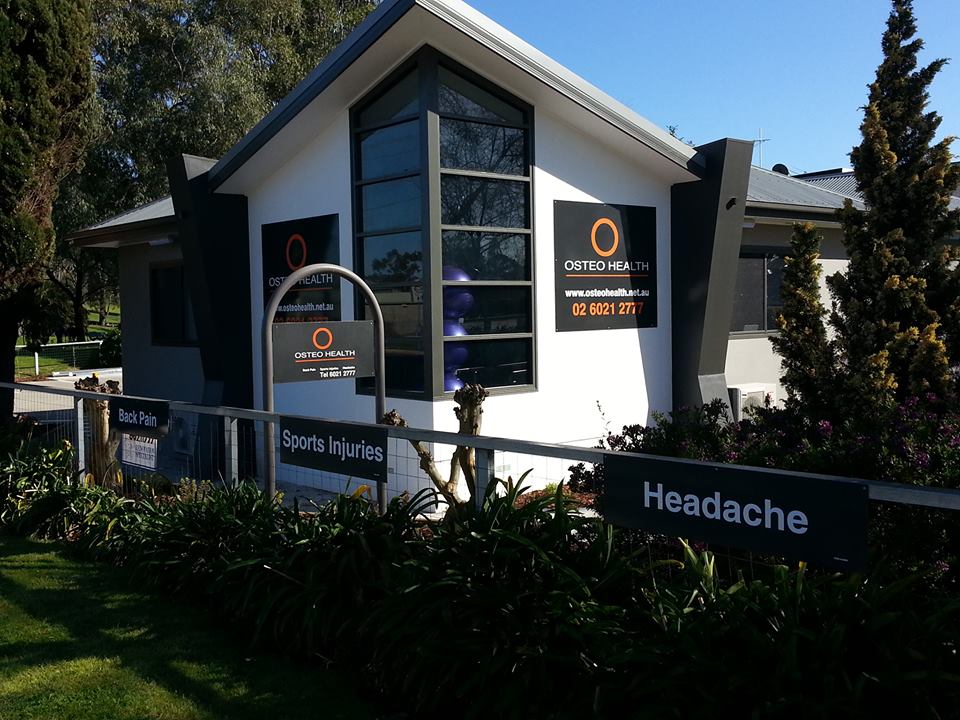 Osteopathy Awareness Week - Now and Then